Free shipping over 499 SEK / 55 EUR / 79 USD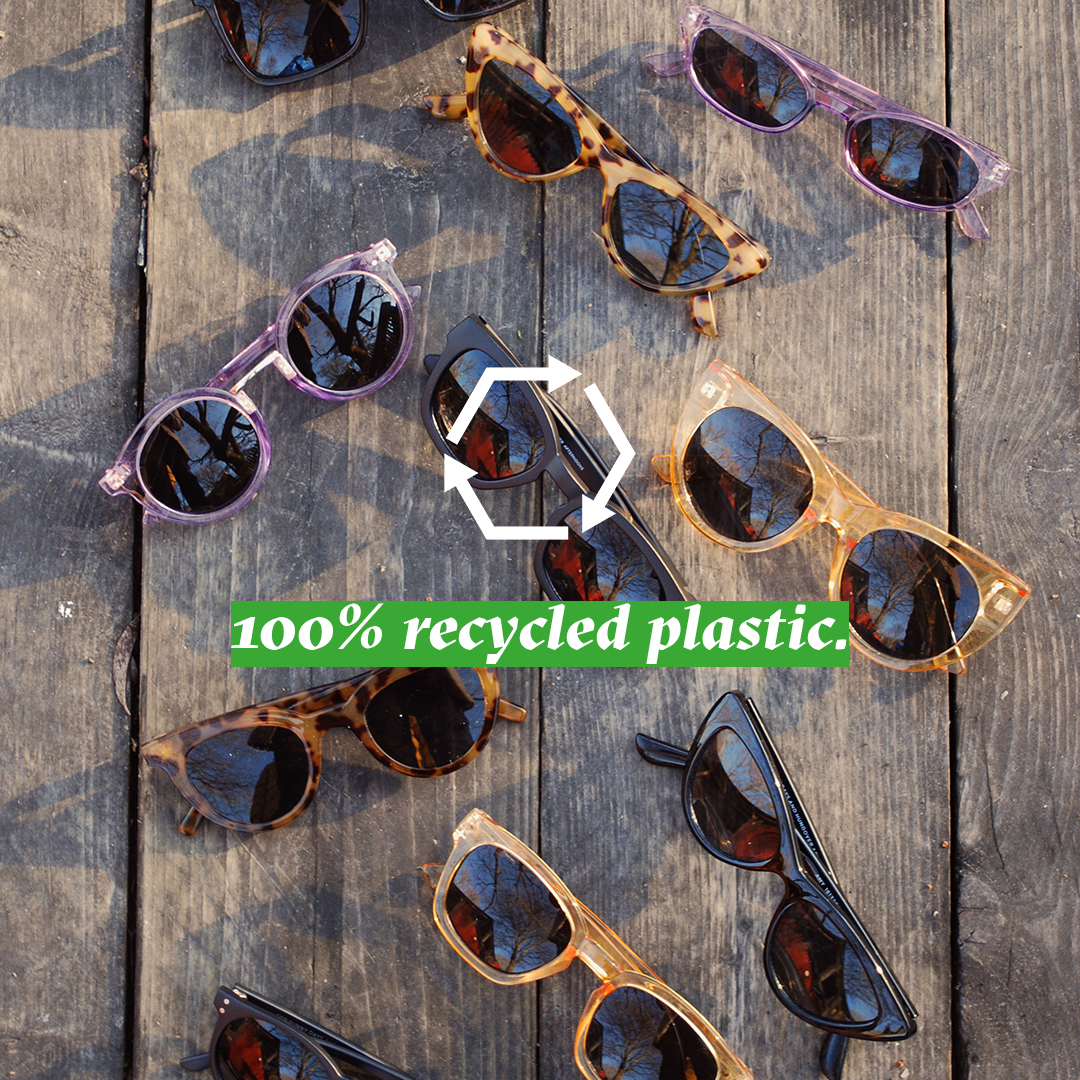 100% recycled plastic sunglasses
February 12, 2020
For our Spring/Summer 2020 sunglass collection, we are proud to say that all of our plastic sunglasses are made out of 100% recycled plastic. We have opted for long-term initiatives rather than one-off limited editions to ensure a greater and sustained impact.
Plastic waste is one of the biggest global environmental and human health issues today, an issue being driven by a linear, single-use consumption model. By changing to 100% recycled plastic, we want to be a part of the solution in creating a circular plastics economy, one where plastics are reused and recycled.
We are also eliminating the use of plastics by using alternative materials and new packaging formats. The boxes for the sunglasses are made out of recycled paper. The pouch that protects the sunglasses is made out of recycled PET-bottles. And last but not least, the plastic within and around the packaging is made out of corn.
"Better recycling alone will not solve the plastics problems we face today, we must address plastic waste at the source. This means eliminating the plastic items we don't need, innovating the ones we do need so that all of them are reusable, recyclable or compostable, and circulating all those we use by reusing them or recycling them into new products. Action is needed now, and on all of these fronts in parallel", says Viktor Telégin, CEO at CHPO.
We keep the planet and your inbox safe from trash.
Sign up for our newsletter and get 15% off your first purchase!
You have no items in your cart