Free shipping over 499 SEK / 55 EUR / 79 USD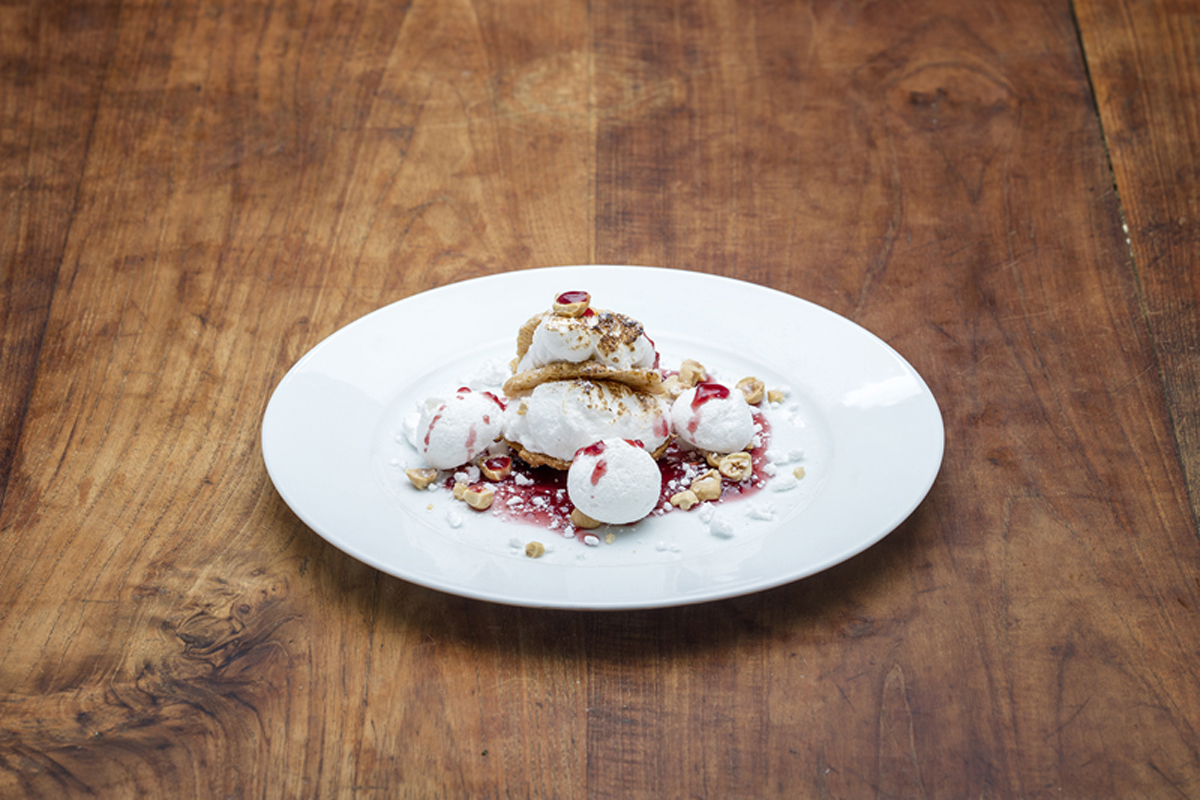 CHPO Recipes: Meringue with a twist
Meringue with a twist
Nocciola créme, raspberry coulis och hazelnuts
Ingredients 6 servings
6 teaspoons hazelnut cream
6 egg whites
200 ml icing sugar
1 tablespoon vinegar
1 ⅓ cup raspberries
200 g shelled hazelnuts
12 thin oat biscuits
Vanilla powder
Beat the egg whites until foamy. Keep stirring when adding the icing sugar and the vinegar. Put the raspberries in a small pan together with some vanilla powder and bring to boil. Crush the hazelnuts using a pestle and mortar or give them a quick blitz in a food processor. Put a teaspoon of hazelnut cream in the middle of a plate. Place one of the oat biscuits on the hazelnut cream and pipe a layer of meringue on top. Burn carefully with a blowtorch. Add another oat biscuit and do the same procedure with the meringue one more time. Drizzle the raspberry coulis on top and sprinkle the plate with hazelnut crunch and crushed meringue.
We keep the planet and your inbox safe from trash.
Sign up for our newsletter!
Welcome to our new website!
This site is brand new and we hope you will like it! If you are experiencing any issues, please let us know at customerservice@chpobrand.com

Thank you!
You have no items in your cart