Free shipping over 499 SEK / 55 EUR / 79 USD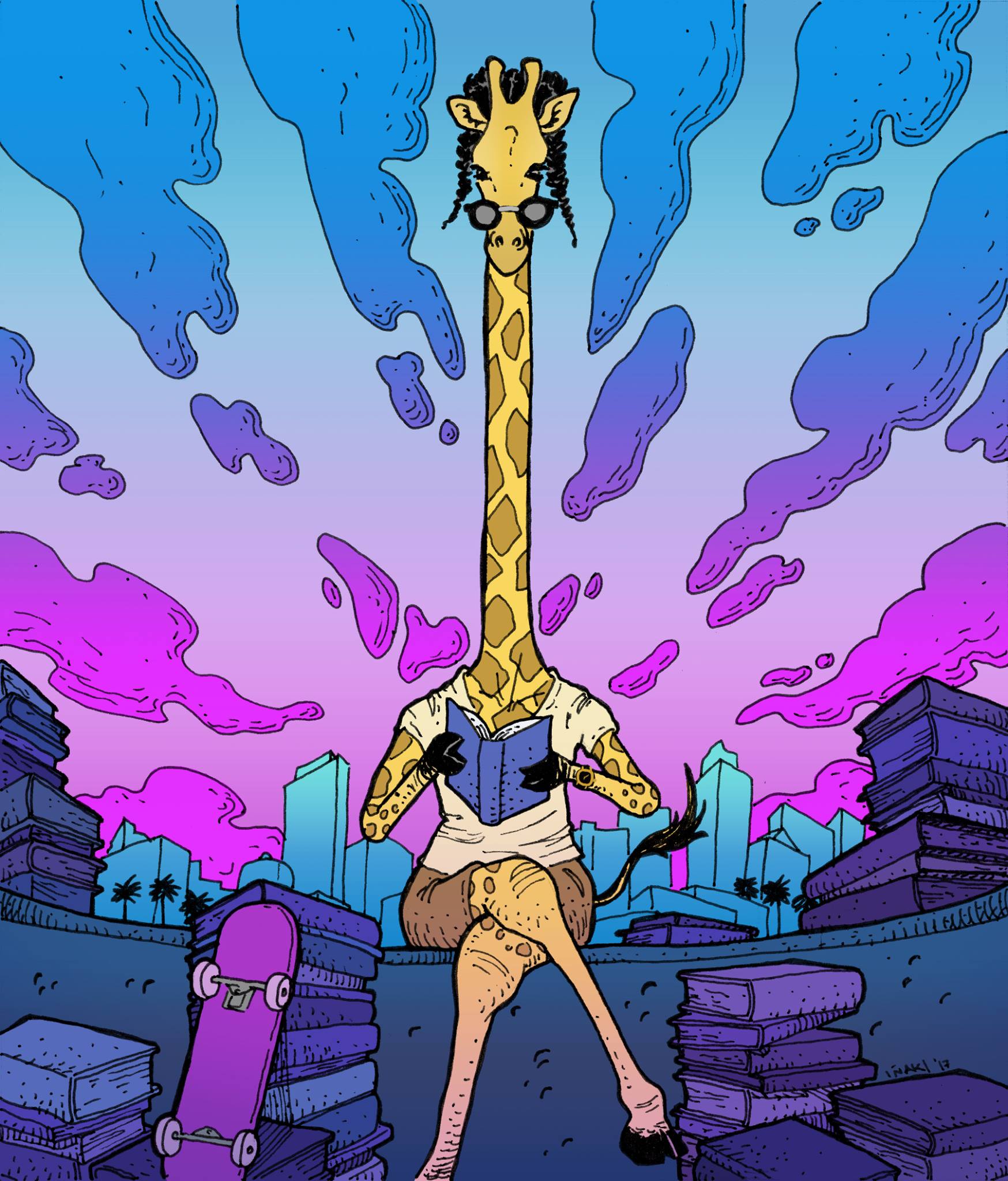 Interview: Beatrice Domond
April 4, 2017
Beatrice Domond
The sunshine skater
Location: West Palm Beach, Florida
What's going on in your life right now?
I'm just skating and trying to be creative. And I'm going to school, I'm a film major and studying for a bachelor's degree.
What do you do when you're not skateboarding?
I read a lot, watch skate videos, paint and practice a language. I'm learning Hebrew right now, I just got the alphabet down. It's pretty hard starting from scratch and that it's not words, it's symbols. But It's cool though, and challenging.
When and how did you start skateboarding?
I was pretty young, 7 years old, just skating around my neighbourhood. But I wasn't serious about it then like the kids are now. I realized that "I'm good at this!" when I was like 14. But I've been pushing around since I was around 7, just having fun with it.
What are your inspirations?
Oh boy, the list is so long, for skating it would be pacific skateboarders like Jason Dill, Ricky Oyola and Tim O'Connor. From the eastern exposure video era, east coast videos from back in the 90's. I was really young then but as I grew up I've been more into those videos. So pretty much anyone in those videos inspire me. Outside of skating, I love the writers Saul Bellow and Dave Eggers. Their writing really inspires me. And people I follow on instagram, haha, pretty much all of them motivate or inspire me in some way.  
I saw that you got featured in Vogue as one of the top 5 female Skateboarders to follow on instagram, what did you think about that?
Haha yeah I saw that! That was pretty shocking, one of my friends actually texted me and was like "Yo, you're on Vogue" and sent me the link. I got excited about it and told my family. It's pretty cool!  
If you weren't a skateboarder, what do you think you would have done?
I've never gotten that question before! I haven't really thought about it, but something creative, probably a filmmaker. But I don't know, I don't really think about that, I just truly enjoy skateboarding.
Where did you grow up, and where do you live now?
I grew up in West Palm Beach, Florida, north of Miami. When I was growing up it was more countryside, now it's more of a city and more buildings. Less country vibe. I've lived in the same house for 20 years, it's a blessing. I live with my parents, my older brother and a younger sister and brother.  
What places would you recommend in your hometown?
There's this thing called the Ave, the downtown area, that would be the place to hang out. It almost reminds me of New York, there's skatespots, great restaurants and a monument called the Old School Square. It's really cool, it's art and festive.

When is your favourite time of the day and why?
I'm a morning person, I like to wake up at 6 and have my day done by 1 or 2. I'm not a night owl, I like to go to bed at 9 o'clock. I love watching the sunrise and skating in the morning. The day is fresh and new, it's quiet and everyone is still asleep.  
If you could re-live one moment in your life, which one would it be?
It's not a specific moment but I would probably just go back to my childhood. The entire thing was really great. Not that it's bad right now, I love what I do. But I truly had an amazing childhood, it was really fun and I did a lot, my mom put me in every activity like acting, soccer, tennis, everything! I was always busy and my mind kept exploring and seeing new things. The main purpose was probably to keep me out of trouble. But I'm kind of a reserved, shy person so I'm not really looking for trouble, haha.   
What are your biggest fears?
I would say that the fact of fear or me being fearful is my biggest fear. If I was afraid of something, that would frustrate me. I try to just do stuff and not overthink them, whatever happens happens.  
How do you think people around you would describe you?
I don't know, probably tall and quiet? Haha. I'm 6 feet, but I tell people that I'm 5'12, that sounds more ladylike, haha.
Tell us one thing most people don't know about you?
Oh wow, I wonder.. My struggle with dyslexia growing up and in my adult life. It's great now thanks to my mum coaching and helping me, I've overcomed it, and that's empowering. It's a blessing now that I can read and do well in school, but it was a challenge when I was younger. When I was a kid I wasn't much of a reader but now I'm a bookworm. I think that I cherish it because I had to work hard for it.    
What was it about CHPO that made you want to be a part of the team?
Hey, I live in Florida I need shades, haha. What was really attracting me was the team, it has a great diversity. Everyone is different and having their own style and there's skateboarders, snowboarders and artists. I also love the Swedish culture, I've always wanted a european sponsor.   
What is your favourite piece from the CHPO collection?
I just got a few pairs of sunglasses and some watches. My favourite one is Rawiya Gold, and I love the Vintage World, it was the first watch I got.
Taking a strong social stance for equality and human rights are fundamental parts of CHPO's DNA. What social responsibility and/or charity is the most important to you?
I personally love mission work, instead of just putting money out there. It's more hands-on to help build a house, get water or teach kids how to skate. Stuff like that. I went to a private high school where we did mission work every year, I always brought my skateboard and the kids always loved it. I like to do the work myself and see that something gets done instead of sending money somewhere. Showing that you care. Human interaction is so lost nowadays, everyone is on their phones and no one really communicates anymore. I went to Costa Rica on a mission trip and got a friend that I still talk to today, we didn't speak the same language then but he had a little skateboard and I was showing him tricks and we became instant friends over this toy.
What are your plans for the future?
I will continue with my studies, eventually getting a masters degree. I like to learn and I love going to school. I aim to keep travelling and filming a video part. Take the next step through skateboarding, whatever that is, I love doing it. 
We keep the planet and your inbox safe from trash.
Sign up for our newsletter and get 15% off your first purchase!
You have no items in your cart