Free shipping over 499 SEK / 55 EUR / 79 USD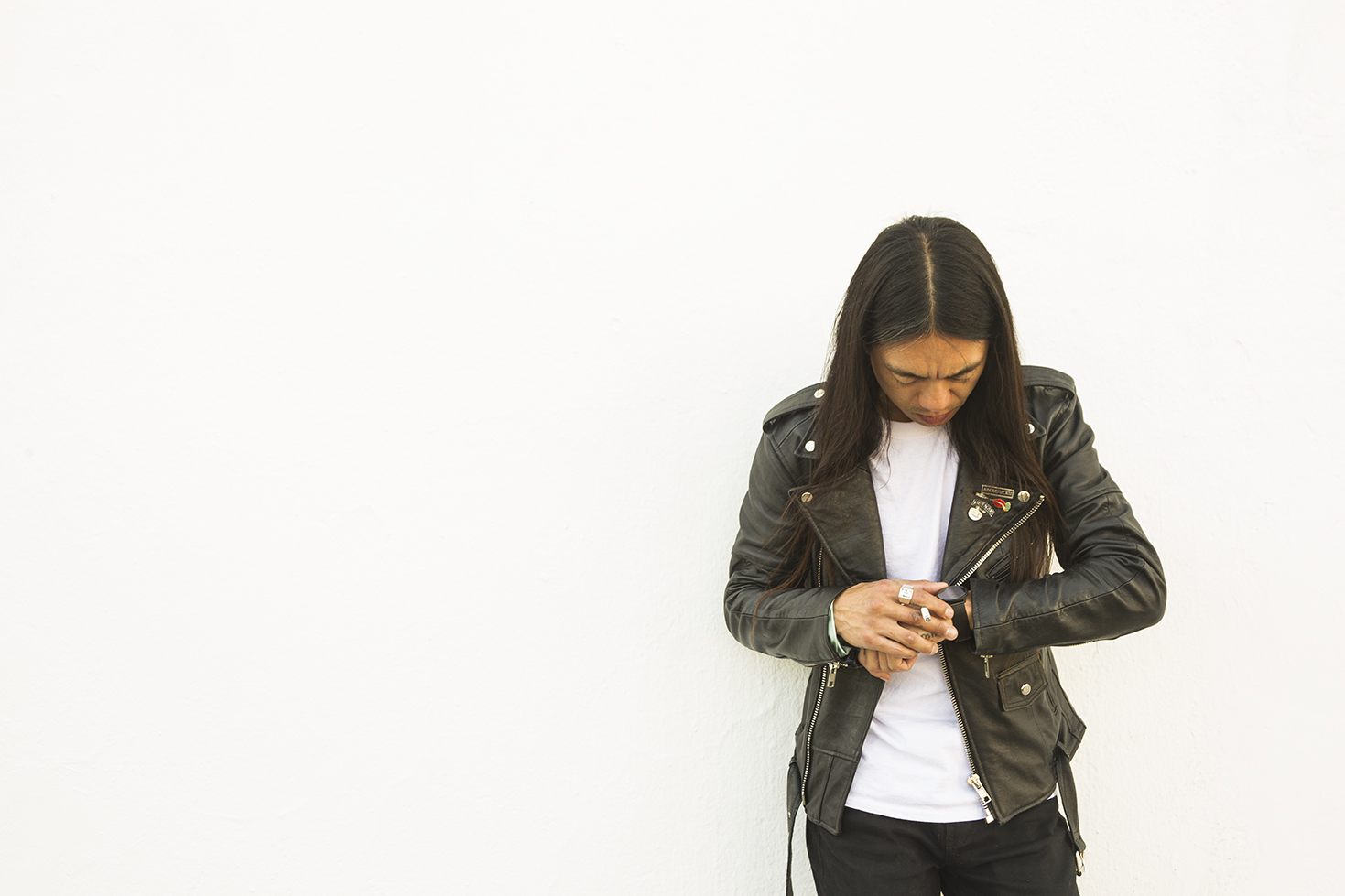 Interview: Don "Nuge" Nguyen
May 16, 2017
Don "Nuge" Nguyen
Puts the pho in cue
Location: Silver Lake, LA
What's going on in your life right now?
I'm skating, playing music and running my own brand, Volume 4. I'm keeping busy, I like doing stuff all the time.  
What do you do when you're not skateboarding?
I'm very into music, I play in a rock band. It's just classic rock, not punk or heavy metal or anything. I play the bass and do backup vocals. And I also spend a lot of time working with my brand.  
When and how did you start skateboarding?
I started skating when I was 6 years old, outside my parents pool hall. My older brother was doing it and that's why I started. Just skating around the parking lot.
You must be pretty good at pool then?
Yeah, but they sold the pool hall when i was like 20. I think I'm really good at pool, that's also one of the things I like to do.  
What and who are your inspirations?
My friends are a big inspiration and it's been like that my whole life, I've always been inspired by my friends. When it comes to skateboarding, John Cardiel is a big inspiration. And Phil Lynott when it comes to music, the lead singer and bass player in Thin Lizzy.
If you weren't a skateboarder, what do you think you would have done?
I grew up in a small town so I probably would still have been living there doing drugs and being fat. Probably working in the pool hall.
Where did you grow up, and where do you live now?
I grew up in Oklahoma City, it's a small town right in the middle of Oklahoma. Now I live in Silver Lake in LA, I moved to LA 17 years ago.
What places would you recommend in LA?
I would recommend eating pho at Blossom to cure the hangover. Then have coffee at Intelligentsia across the street before going skating all day. Then go for dinner at Cafe Stella and finish it off with Black or Footsies to play pool or the Cha Cha Lounge. They're all in walking distance from my house so that's great.
When is your favourite time of the day and why?
I don't have a specific time that's my favourite, but the first 2-3 hours from when I wake up, just having coffee and recapping the night before. I like it when the day is new and fresh.
If you could re-live one moment in your life, which one would it be?
I would like to re-live the Baxter Street hill bomb. It happened so fast that I can't remember how it felt.
What are your biggest fears?
The Baxter Street hill bomb, haha. But also getting older and losing friends.. It's a bit dark but that's what my fear is.
How do you think people around you would describe you?
I think that they would say that I'm always up for anything, which is true.
Tell us one thing most people don't know about you?
That I'm a really good driver, there's a stereotype about asian drivers that they're not good, like my mom, she's a bad driver, but I'm really good. I feel like Sully, you know the pilot landing a plane on the Hudson river? I've actually saved my friends from crashes a few times.
What was it about CHPO that made you want to be a part of the team?
Viktor, the CEO of CHPO, just told me about the brand, the collaborations with Skateistan and what the brand does and stands for, that's what made me want join the team. I'm also friends with Vanessa Torres and Ali Boulala that are both on the team so it felt good to join.
We have just launched a collaboration between you and your own brand Volume 4. Tell us about Volume 4 and the collab.
Volume 4 is an apparel and accessories brand founded by me and my friend Sammy Baca. Volume 4 ran under Baker at first for three years but now we run it ourselves, we got a lot of help when we started the brand, my bosses at Baker really helped us out with everything on how to run a company. The watch itself is cool and sleek, we decided to put the Vol 4 logo at 4 o'clock. I actually don't like to wear a lot of things when I skate but it's really sleek and it looks good, and it's not in the way when you're skating.
Any other favourites from the collection?
I like all of them, they're all really cool and great looking. I like the Lucy watch with camo print.
Taking a strong social stance for equality and human rights are fundamental parts of CHPO's DNA. What social responsibility and/or charity is the most important to you?
Since I grew up in Oklahoma which has a lot of tornados, charities that engage in helping out in those situations are important to me. We actually had a special skateboard where all profits went to the Red Cross, that raised 20.000 dollars. It feels so good giving back to the community, to do something if you can. It's like landing a trick in life.  
Last but not least, what are your plans for the future?
I'm travelling a lot, going to Copenhagen, to Berlin with CHPO this summer, it's going to be fun, I've never been to Berlin! I'm also going to Colombia to skate. I've been to Bogota before, and I'm interested in Pablo Escobar after watching Narcos on Netflix, so I went to all the places from the series. It was cool! I want to keep busy, I don't want any days off, I want to do things all the time. That's what life's about, experiences. 
We keep the planet and your inbox safe from trash.
Sign up for our newsletter and get 15% off your first purchase!
You have no items in your cart