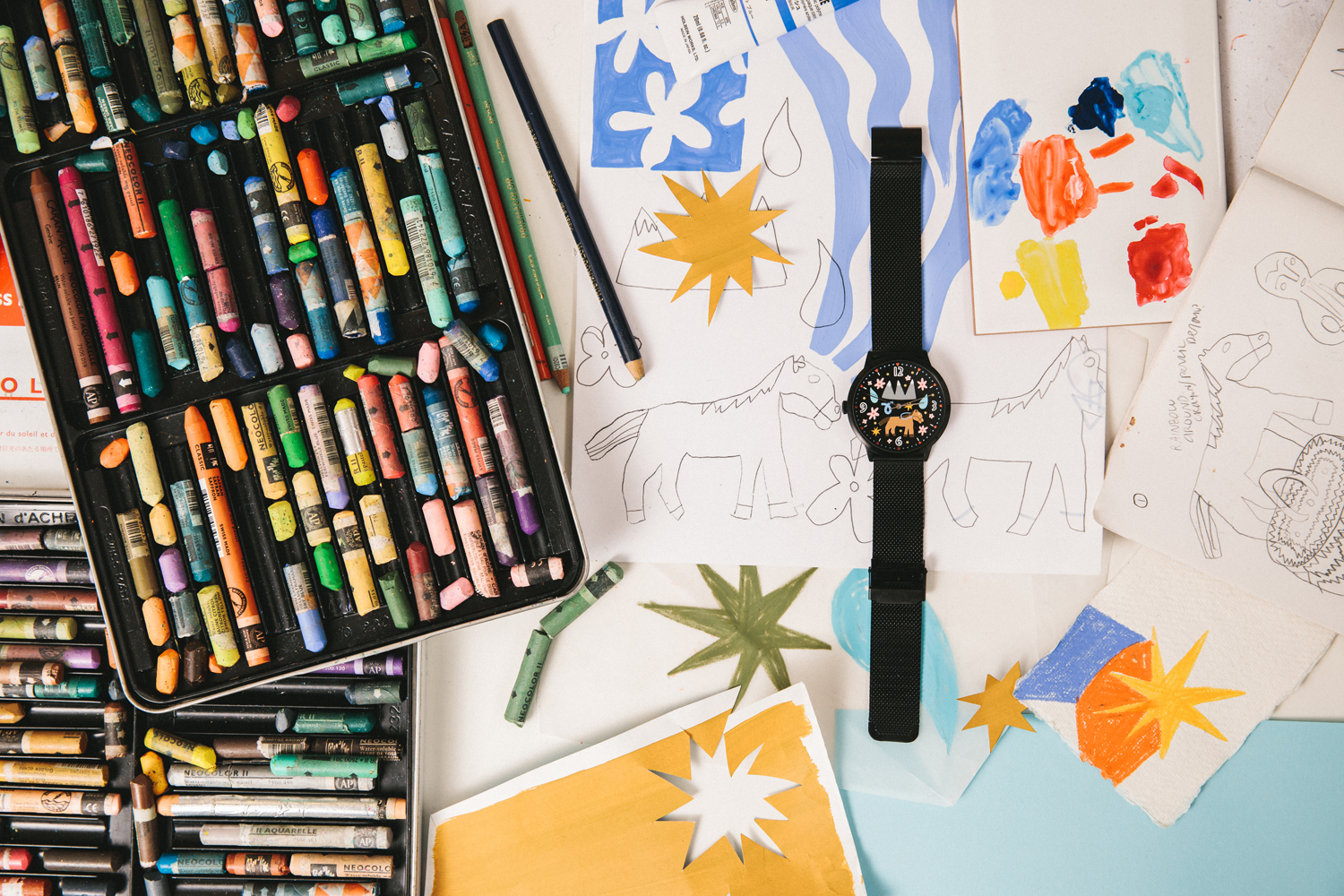 Artists for Skateistan
May 26, 2021
Today, we're releasing three new watches to support award-winning non-profit organization, Skateistan. The watches has been designed by American pro skater Alexis Sablone, London based artist Liisa Chisholm and Swedish illustrator Martin Ander. 100% of the proceeds will be donated to help children at Skateistan's Skate Schools in Afghanistan, Cambodia and South Africa.
All three watches have completely unique designs, but what they do have in common is that they are all made from recycled stainless steel and the boxes from recycled paper. A small impact on the environment and a major impact for Skateistan's work.
"This collaboratory project with CHPO, Alexis, Liisa and Martin will not only help raise awareness of Skateistan but will also raise considerable funds to help us to reach even more children through skateboarding and education. We are extremely honoured to work with, and be supported by, a brand and artists that share our ethos of equality, inclusion and empowerment, pushing for purpose through purchase." says Oliver Percovich, Founder and Executive Director at Skateistan.
CHPO are long time supporters of Skateistan's work helping at-risk children worldwide and have been able to donate over 50 000 Euro through earlier collaborations. Skateistan provides skateboarding and educational programs for children in Afghanistan, Cambodia and South Africa with over 2,500 active students, 50% of which are girls. Skateistan's programs, which centre around skateboarding, education and community engagement, are available free of charge to children aged 5-17 from all economic, ethnic and religious backgrounds and specifically focus on girls, children living with disabilities and low-income youth.
We keep the planet and your inbox safe from trash.
Sign up for our newsletter and get 10% off your first purchase!
You have no items in your cart
Have a look at this!