Free shipping over 499 SEK / 55 EUR / 79 USD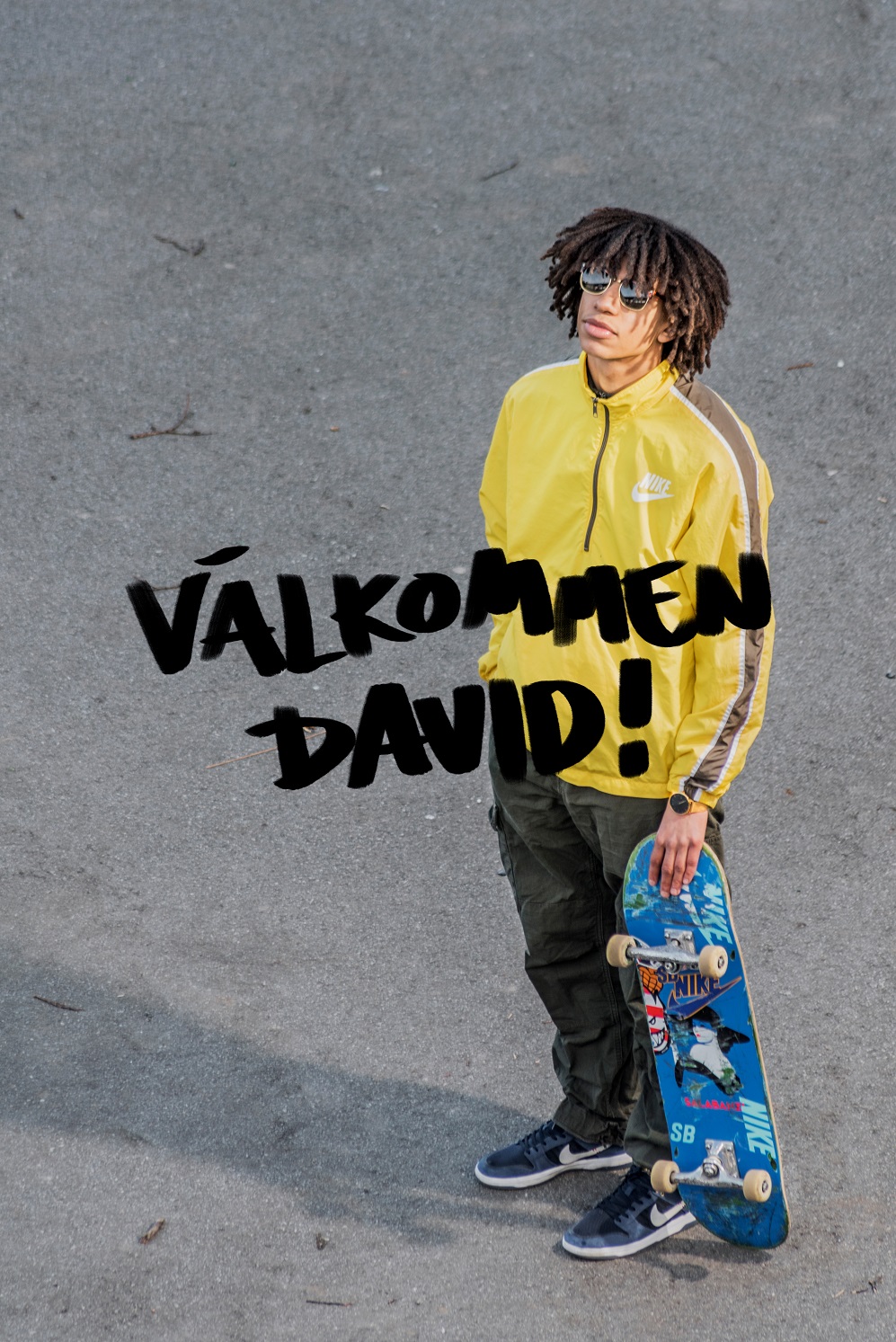 Välkommen David!
December 2, 2017
We are proud to announce that skater David Jakinda from Stockholm, Sweden is our newest member on the CHPO team. We asked him a few questions to get to know him a little better!
When and how did you start skating?
When I was nine years old, I was playing Tony Hawk a lot. I remember me and my mom going to the game store to buy the new one and they gave you a skateboard when you bought the game. One day when I got home my mom surprised me with an entire kit with the board, new shoes, helmet, everything! Me and my friend just went out skating right away.
What inspires you?
I get inspired by the people I hang out with, my friends and what surrounds me.
What was it about CHPO that made you want to join the team?
I knew a lot of people on the team already and if they were on the team, it had to be good. It's fun to skate and hang out with them.
What is your favourite CHPO product?
The Rumi sunglasses are cool and they also support a good cause (all profits go to the organization Skateistan).
David joins fellow CHPO skaters Mariah Duran (US), Don "Nuge" Nguyen (US), Vanessa Torres (US), Fernando Bramsmark (SWE), Vladik Scholz (GER), Lucy Adams (UK), Sarah Meurle (SWE), Mitchel Linger (NL) and Jesper Lind (SWE)
We keep the planet and your inbox safe from trash.
Sign up for our newsletter and get 15% off your first purchase!
You have no items in your cart