Free shipping over 499 SEK / 55 EUR / 79 USD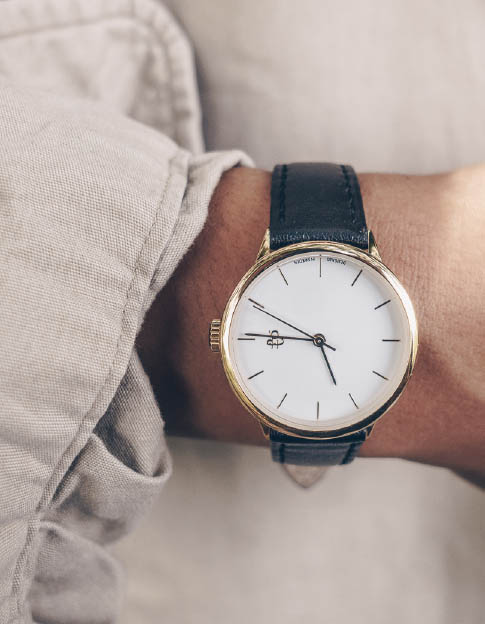 Vegan Leather
A good majority of our watch straps are made from vegan leather. "What's so great about vegan leather?" you might ask.
Everything.
Number one, it's not made from the skins of dead animals.
Our vegan leather wristbands are made out of nylon and PU. PU is made by coating a backing fabric such as cotton, nylon or shredded leather with a flexible polymer and then treating it to look more like animal hide. Polyurethane upholstery is the most realistic imitation of genuine leather, with respect to hand, surface feel, and overall appearance. When stitched, gathered, or tufted it actually "breaks" or wrinkles like real leather. Because there are no plasticizers used in PU upholstery there is no cracking or peeling, and it remains soft. PU resins are made of a softer polymer and therefore don't need additional plasticizers.
We keep the planet and your inbox safe from trash.
Sign up for our newsletter!
Welcome to our new website!
This site is brand new and we hope you will like it! If you are experiencing any issues, please let us know at customerservice@chpobrand.com

Thank you!
You have no items in your cart