Free shipping over 499 SEK / 55 EUR / 79 USD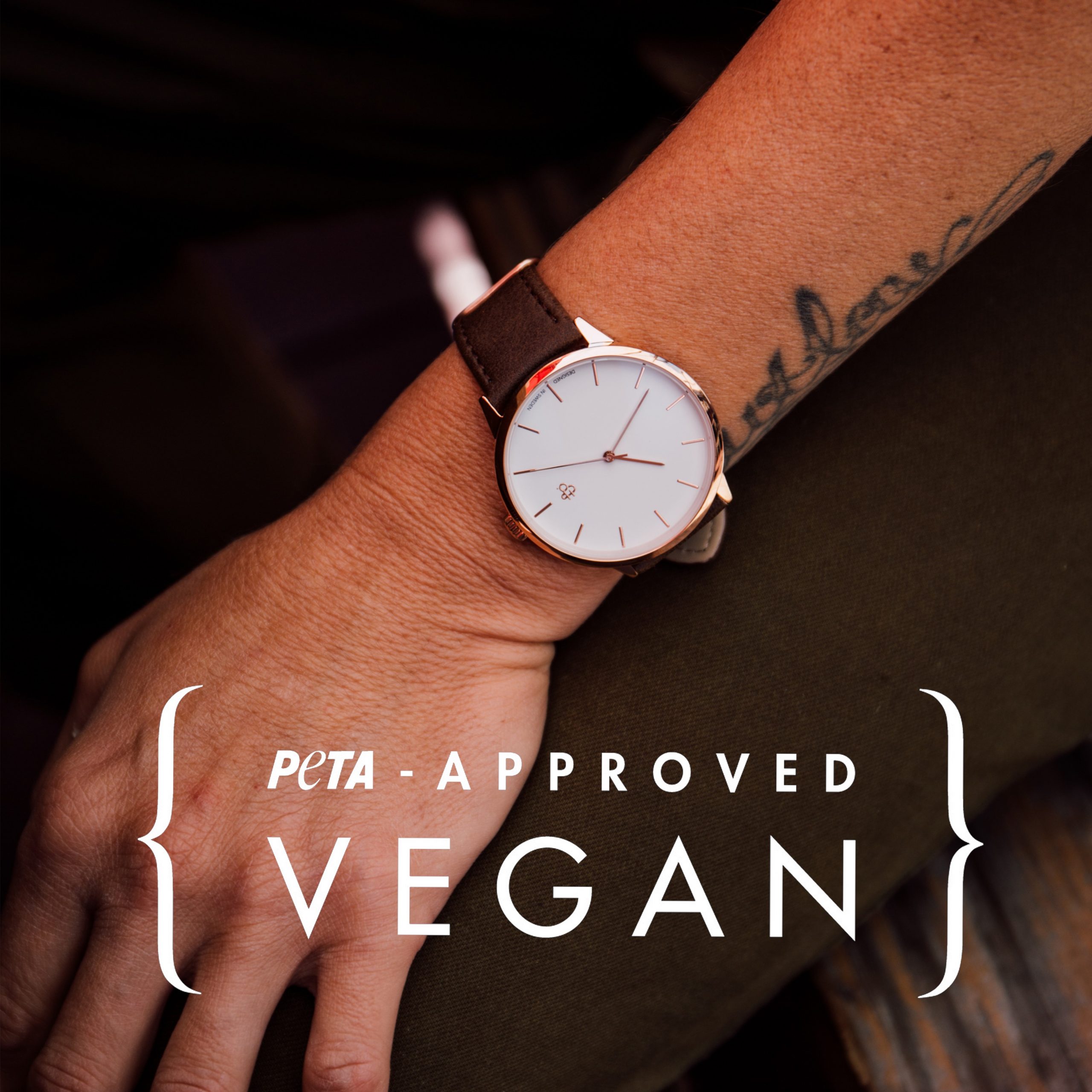 Vegan & PETA-Approved
October 30, 2019
We are proud to say that we've now replaced all real leather in our collection with PETA-Approved vegan leather. We started using vegan leather in our production many years ago for the Khorshid and the Rawiya watches. For all of our "leather look" watch straps, we now use PU. The PU we use is a coated fabric that is treated to look like leather.
We keep the planet and your inbox safe from trash.
Sign up for our newsletter and get 15% off your first purchase!
You have no items in your cart